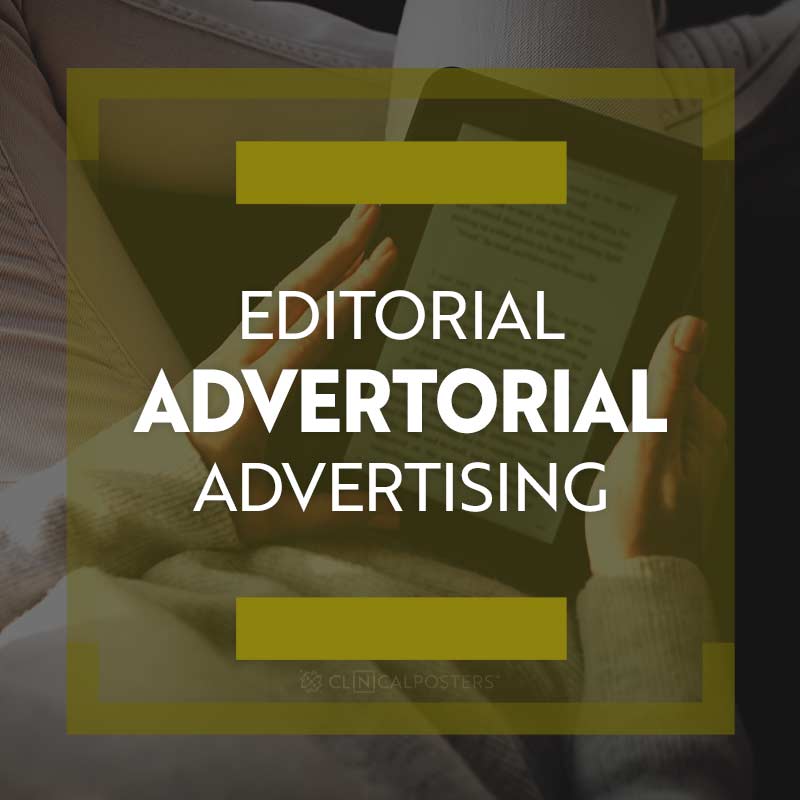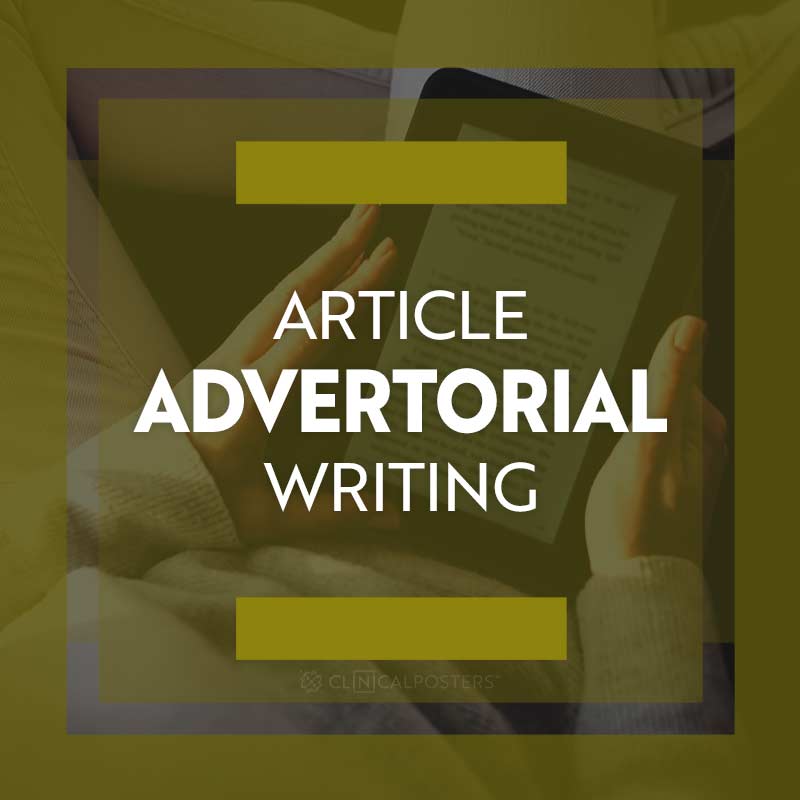 Article Advertorial
Advertorial (editorial advertising) is a cross between a guest article and sponsored article. The advertiser submits for approval the article text appearing on the Clinical­Posters website with priority scheduling. Advertorials may be published within either ClinicalReads or ClinicalInsights.
One-time setup fee covers editor review, claim substan­tia­tion, formatting with site styles, and editing appropriate photo.
Customer provides text
Health or Insights Section
TXT, RTXT, DOCX, PAGES, HTML
One-time writing fee is an optional provision for companies that prefer ClinicalPosters writers to pen the advertorial in their behalf.