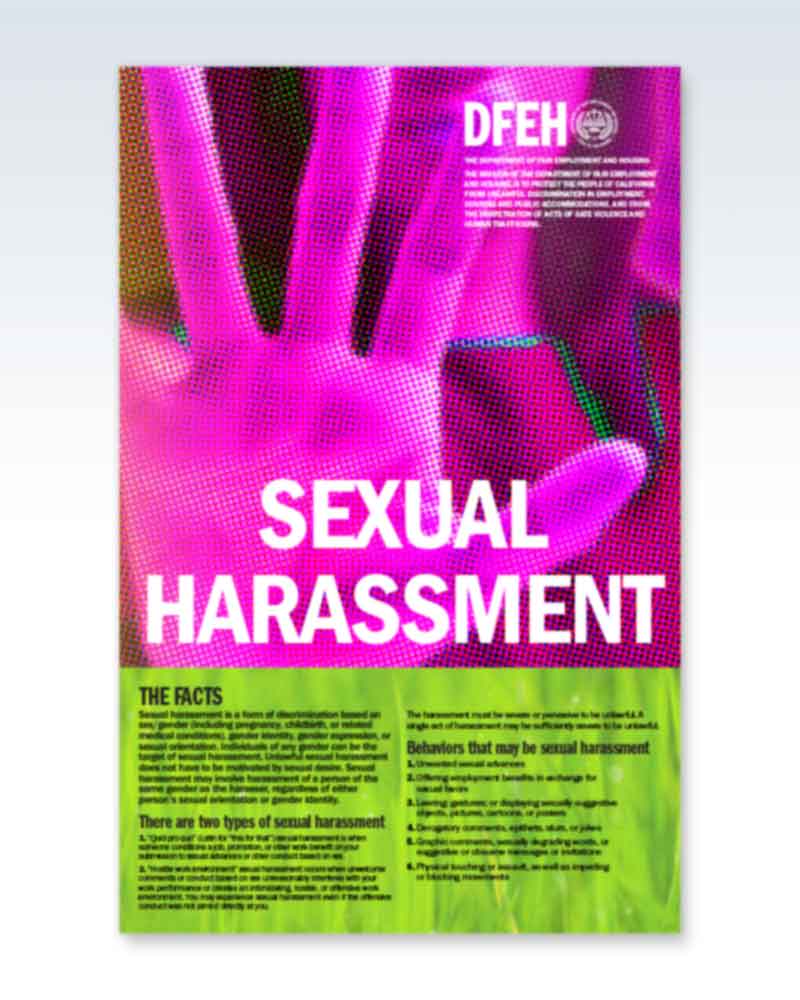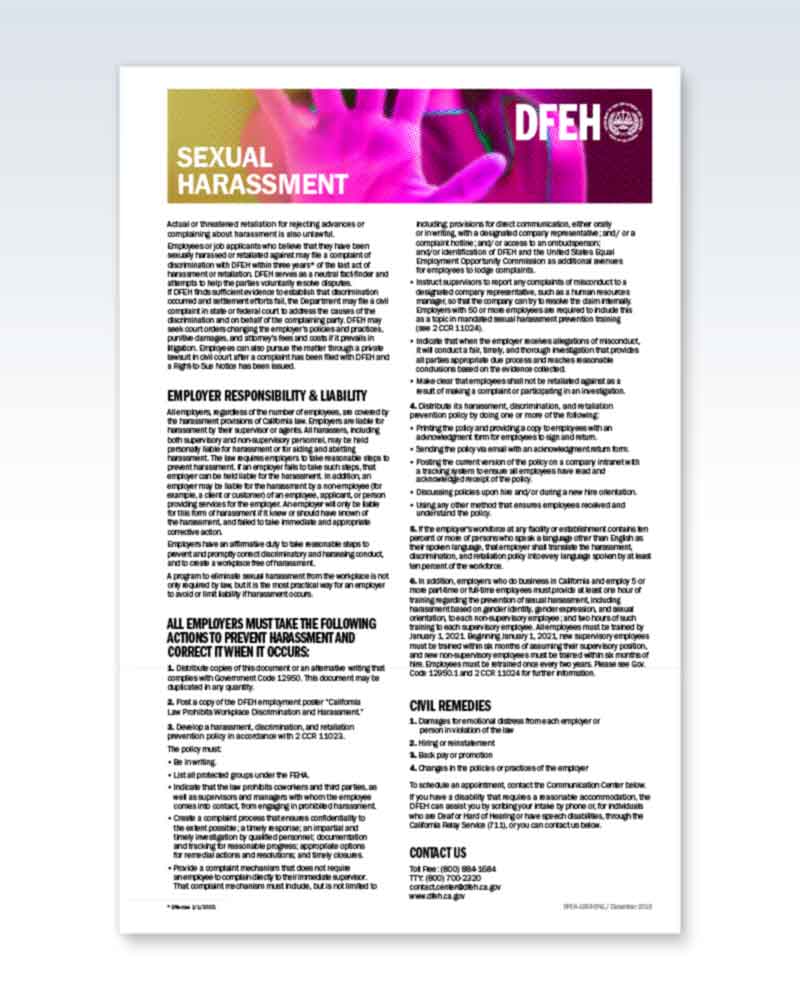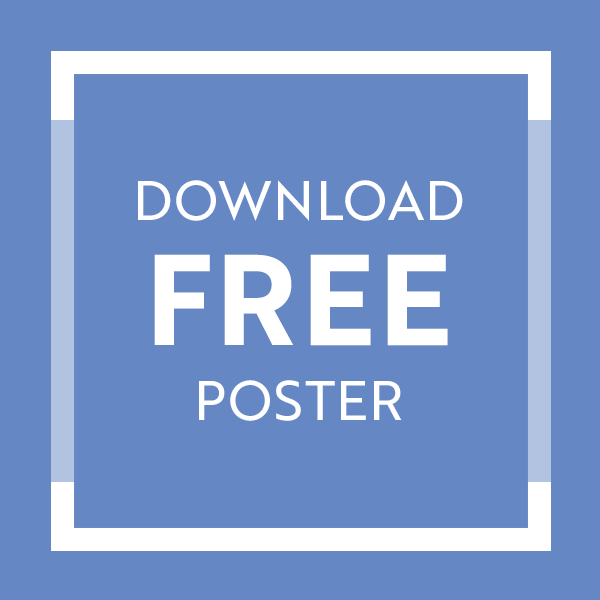 Sexual Harassment DFEH Chart 11x17
Employee sexual harassment training is required every two years in the State of California. Employers can display this California Department of Fair Employment and Housing poster to meet legal require­ments.
Download this 11" x 17" (28 x 43 cm) poster that features an open hand signaling stop. Hang this free chart prepared by the DFEH in your California workplace.
Receive free link to file (3.9 MB)
One download per person