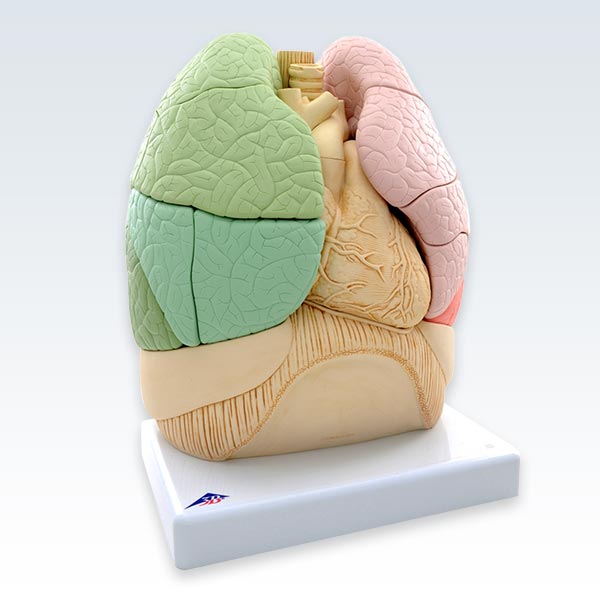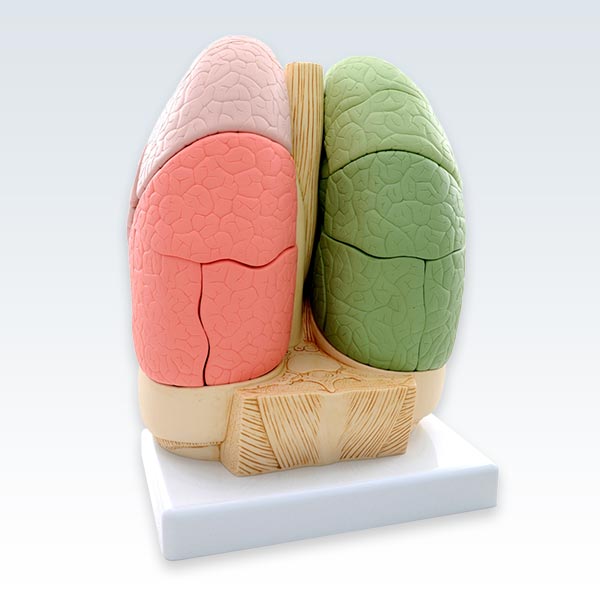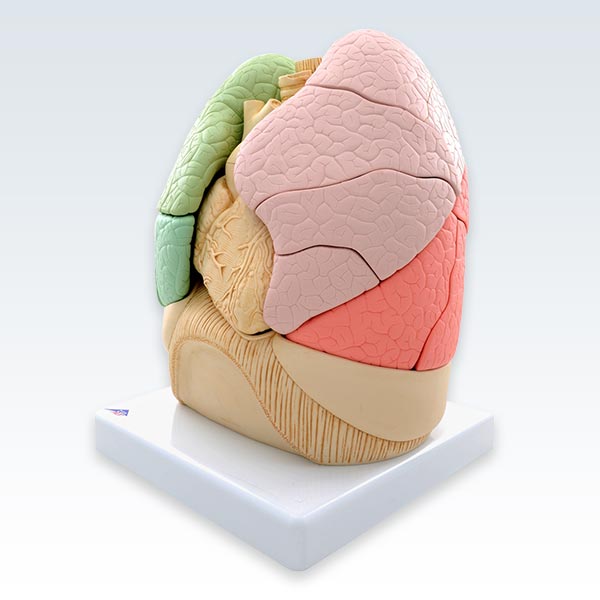 Lungs Segmented Anatomy Model
This high-quality lung anatomy model shows the lungs with represen­ta­tion of the bronchial tree close to the heart, trachea, esophagus and aorta.
The 9.8 x 9.8 x 13.8 inch lung is detachable into two lobes and single segments. The segments are color-coded and their position can be easily identified in the bronchial tree. The bronchial tree contains the lobar bronchi and segmental bronchi.
All segments are connected by magnets which allow a safe and easy handling of this very high quality didactic anatomical model for class­rooms and pulmonologist medical doctors's offices. [A]