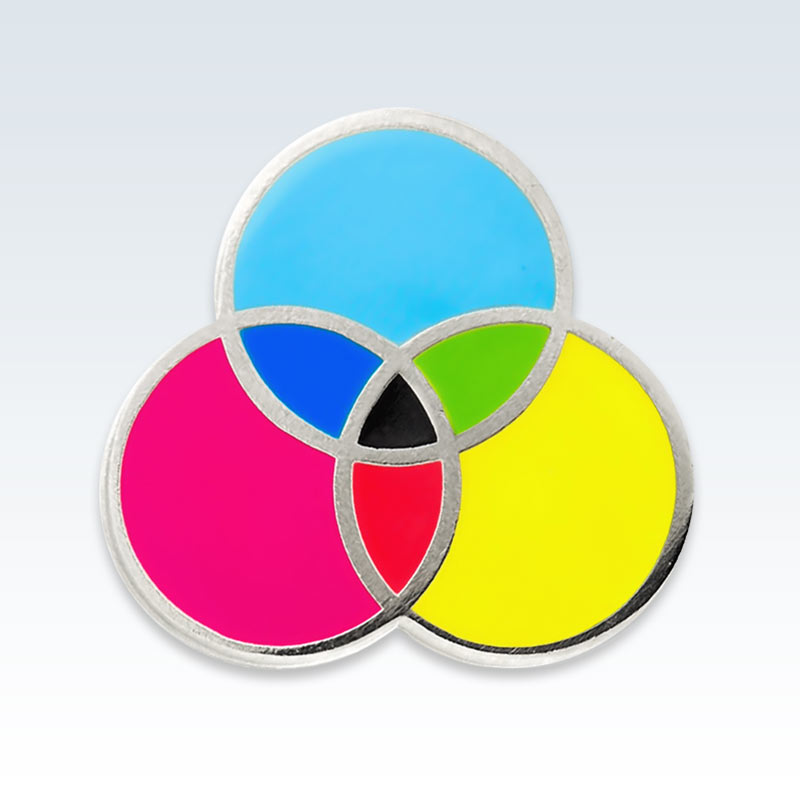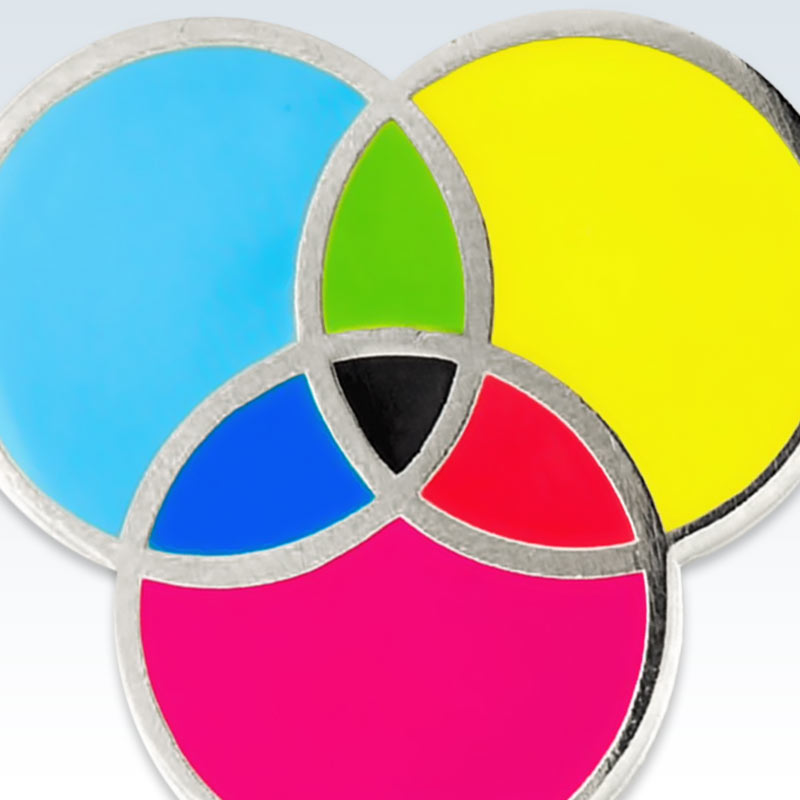 CMYK Enameled Metal Lapel Pin
Stop the presses! As a student or professional graphic artist, this enameled color wheel lapel pin has special meaning. What colors do cyan, magenta, yellow and black produce?
Varying percentages of each establish what we call full-color (or 4-color) printing. In their pure form, equal parts of of cyan, magenta and yellow equals black. However, printers add black to prevent colors from appearing muddy. Wear this pin to convey your passion for color and the arts.
Optional Gift Box Available
Enamel coated metal

badges

Pendant 1.2 in

ches

(3 cm)

Choking hazard:

Keep from small children