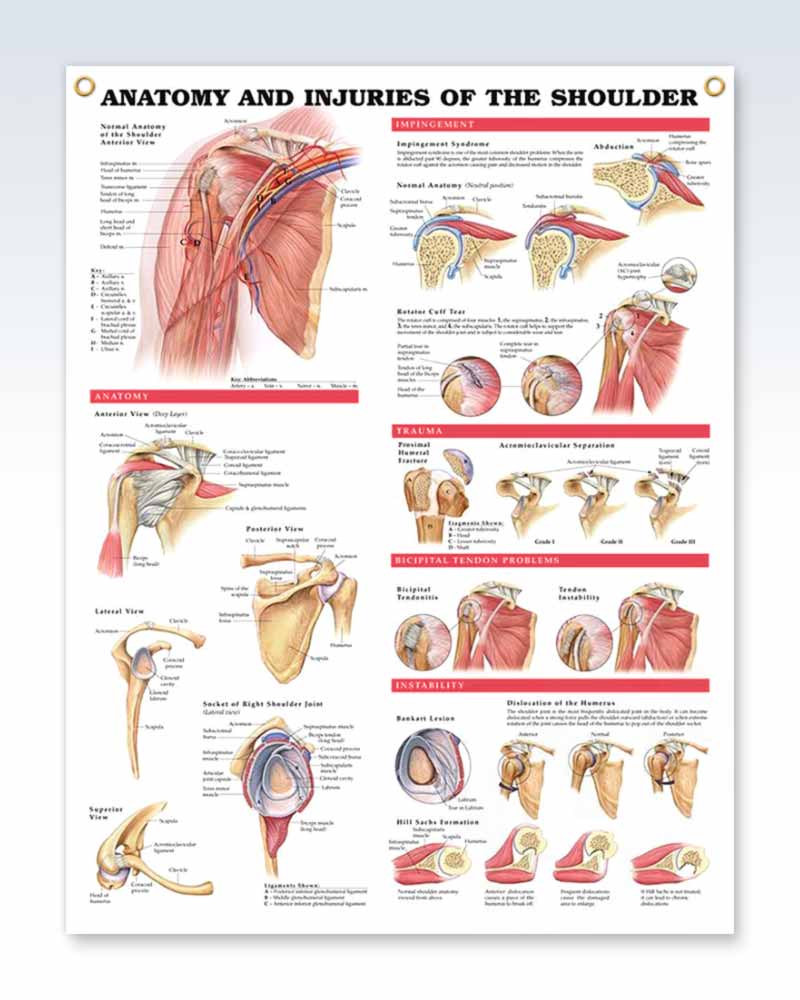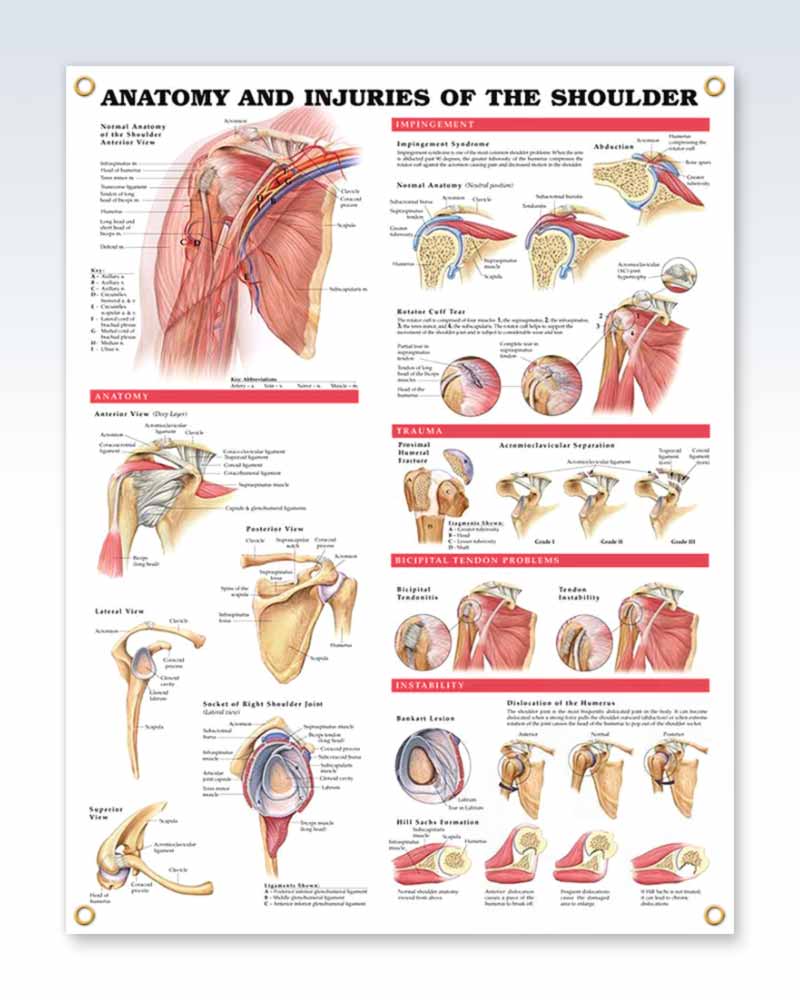 Anatomy and Injuries Shoulder Laminated 20x26
With shoulder pain, it is difficult to lift or even rest com­fort­­ably. Is is some­thing that will go away by applying an ice pack or is surgical inter­­ven­tion required. Having this full-size poster hanging on your wall can help determine what needs to be done.
Main image of this 20" x 26" (51 x 66 cm) examination-room anatomy poster with grommets shows the bones, muscles, ligaments, veins and arteries of the shoulder. The poster illus­trates poster­ior, lateral, anterior and super­ior views of the shoulder anatomy, as well as the socket of a normal shoulder joint.
Impingement syndrome, rotator cuff tear, trauma (such as proximal humeral fracture and acro­mioclavi­cular separa­tion), and bicipital tendon problems are depicted. Also illus­trated on Anatomy and Injuries of the Shoulder is insta­bility such as anterior dis­loca­tion of the humerus, Bankart lesion, and Hill Sachs formation. Published by Wolters Kluwer. ©2003
Order at least 2 please
Laminated with 2+ corner grommets