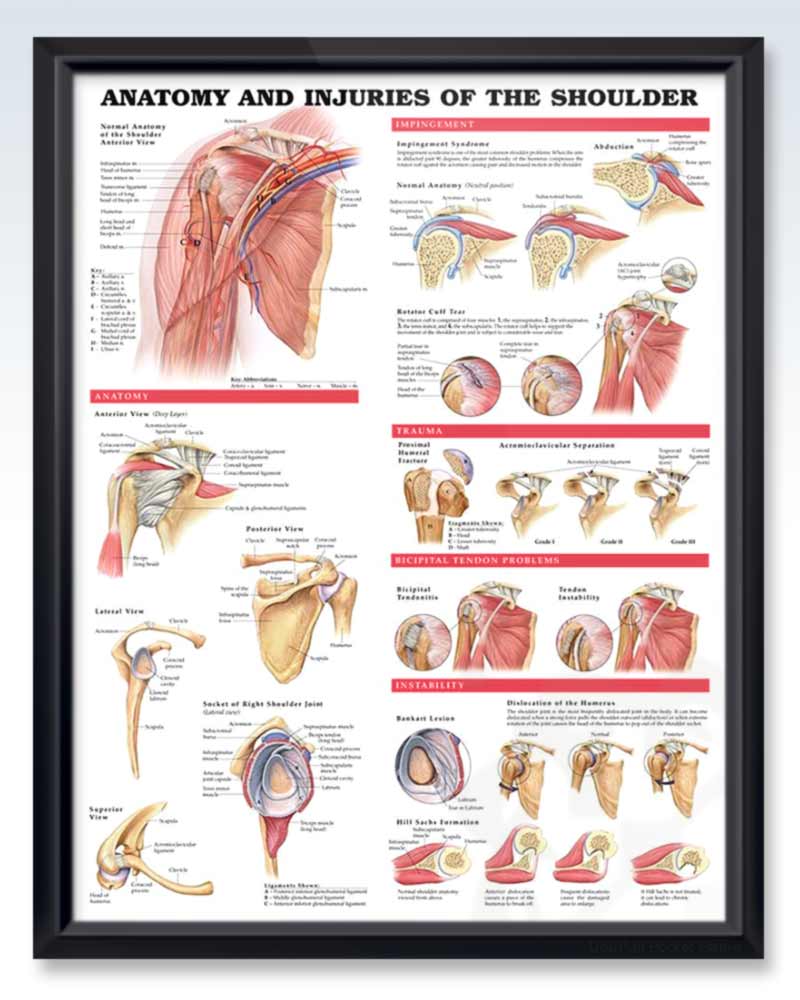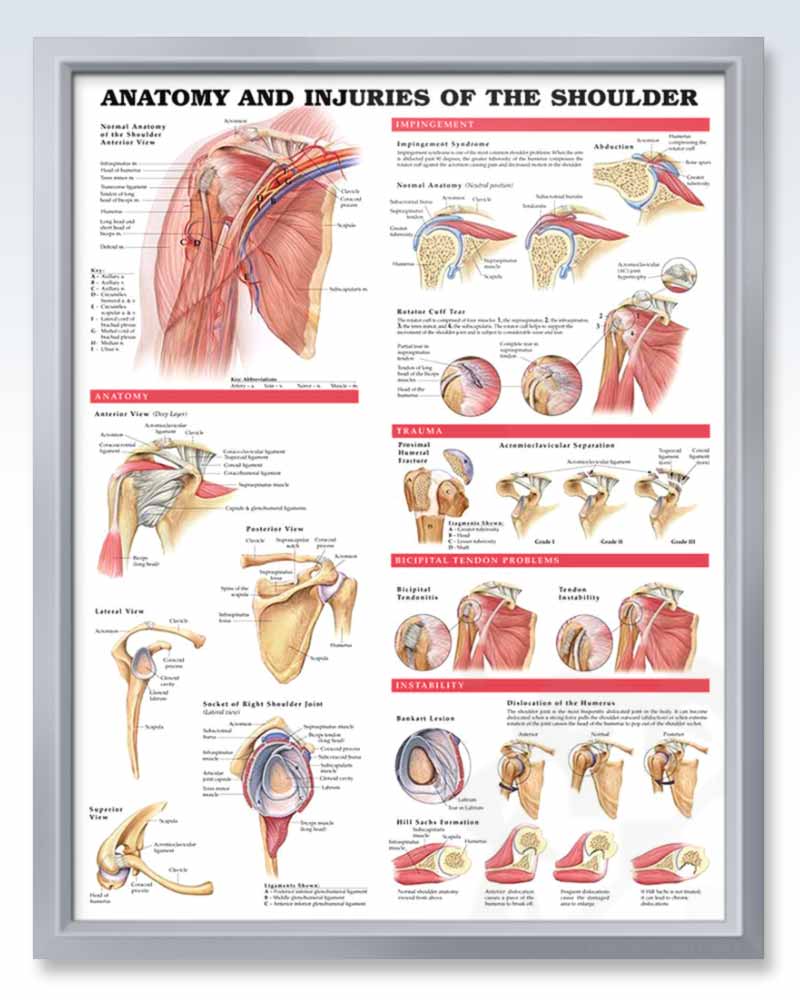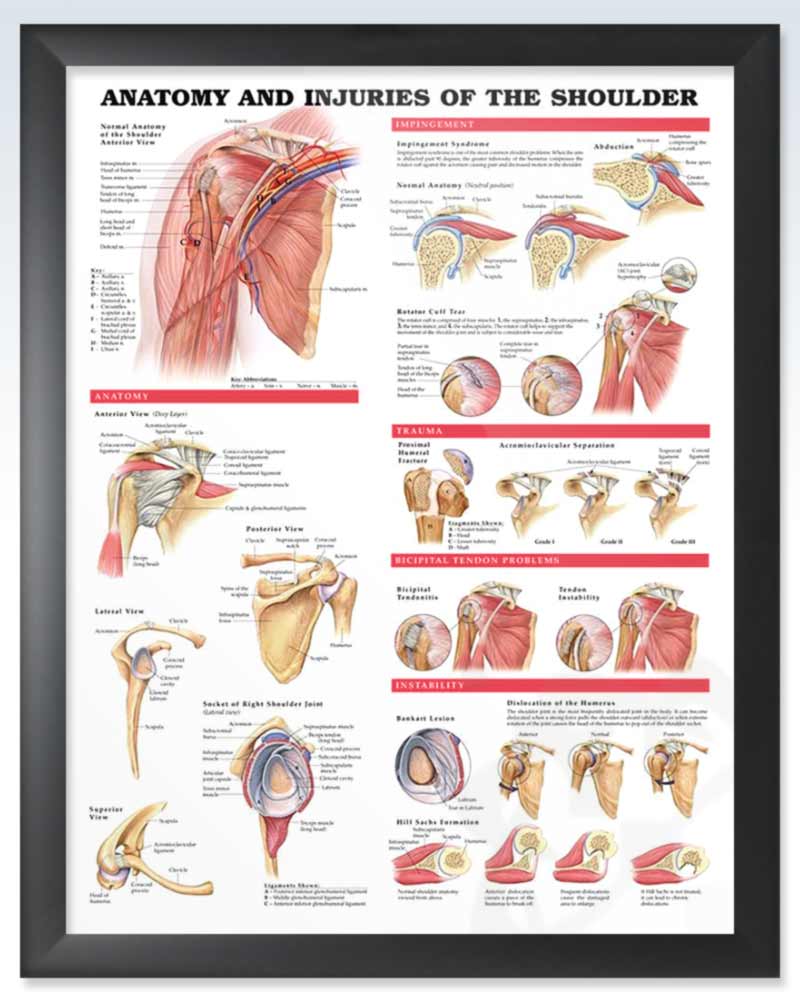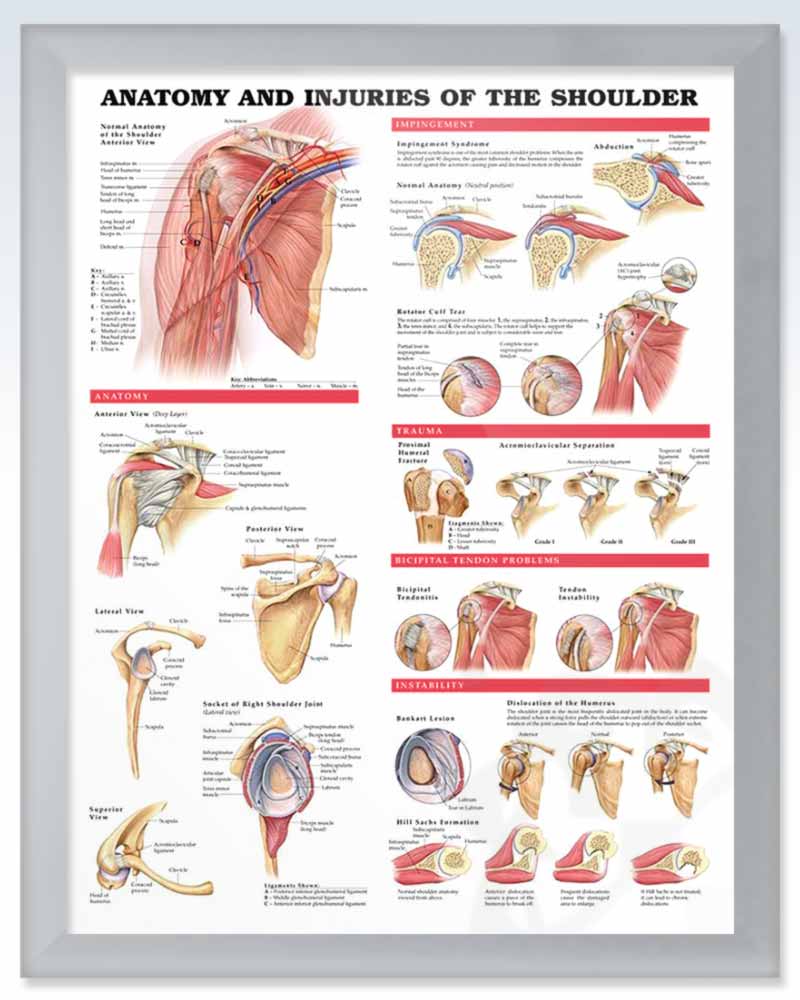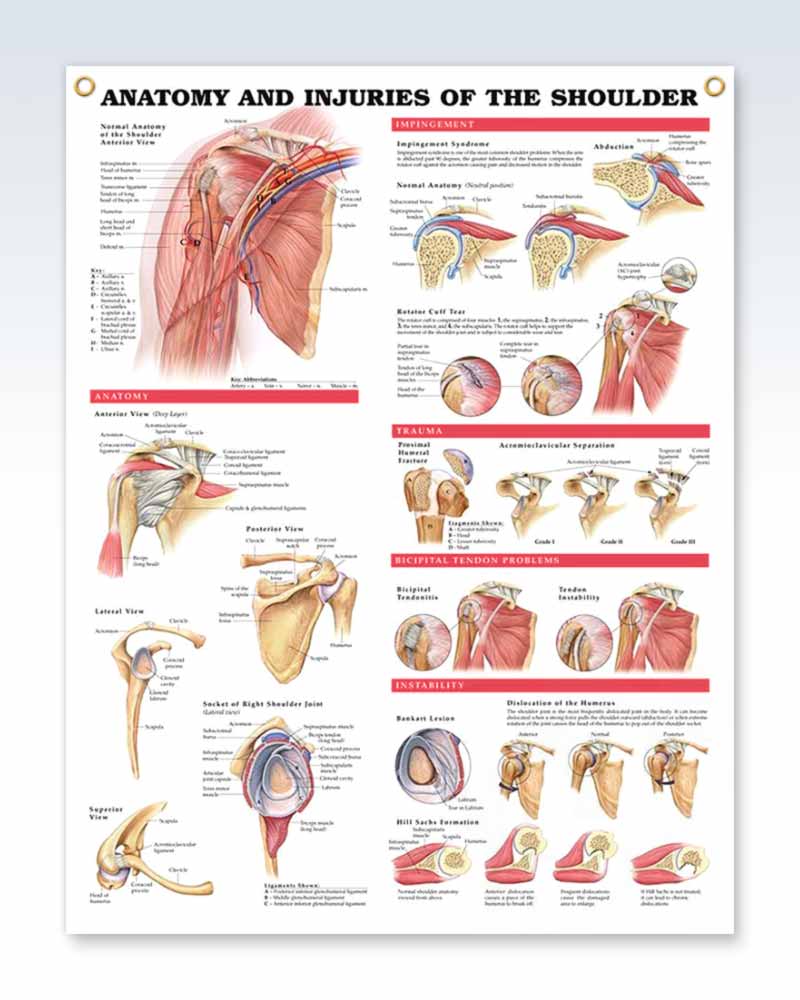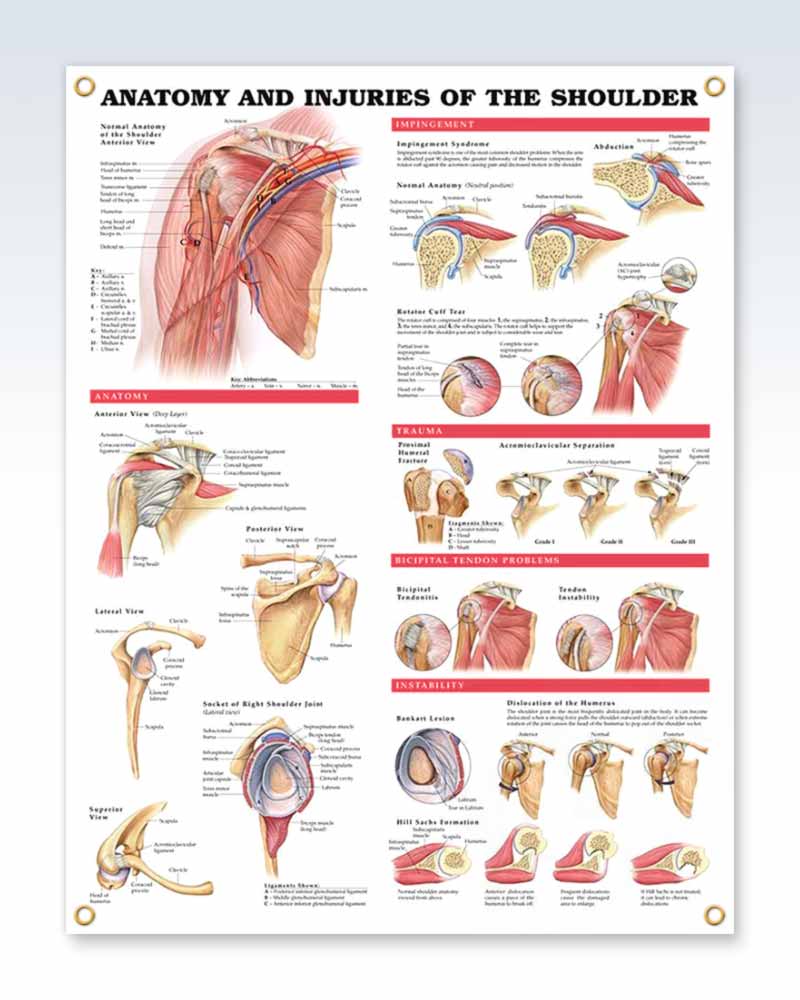 Anatomy and Injuries of the Shoulder Chart 20x26
With shoulder pain, it is difficult to lift or even rest comfortably. Is is something that will go away by applying an ice pack or is surgical intervention required. Having this full-size poster hanging on your wall can help determine what needs to be done.
Main image of this 20" x 26" (51 x 66 cm) examination-room anatomy poster shows the bones, muscles, ligaments, veins and arteries of the shoulder. The poster illustrates posterior, lateral, anterior and superior views of the shoulder anatomy, as well as the socket of a normal shoulder joint.
Impingement syndrome, rotator cuff tear, trauma (such as proximal humeral fracture and acromioclavicular separation), and bicipital tendon problems are depicted. Also illustrated on Anatomy and Injuries of the Shoulder is instability such as anterior dislocation of the humerus, Bankart lesion, and Hill Sachs formation. Published by Wolters Kluwer. ©2003
Recommend hygienic

satin UV

lamination
Get durable frames for every office with posters for each patient